Connie's Cancer Journey
"My cancer is a rare one, one that only affects 3 out of one million people each year in the U.S. When my cancer came back following chemotherapy, I was thankful to have access to a clinical trial, which is now helping to control my cancer."
Connie, a 63-year-old Lakewood, Colo. resident was diagnosed with Waldenstrom's Macroglobulinemia, a type of non-Hodgkin lymphoma, in 2011. This rare cancer makes large amounts of an abnormal protein called macroglobulin that can crowd out normal, healthy cells and make patients feel tired, weak and can also make it harder to fight infections.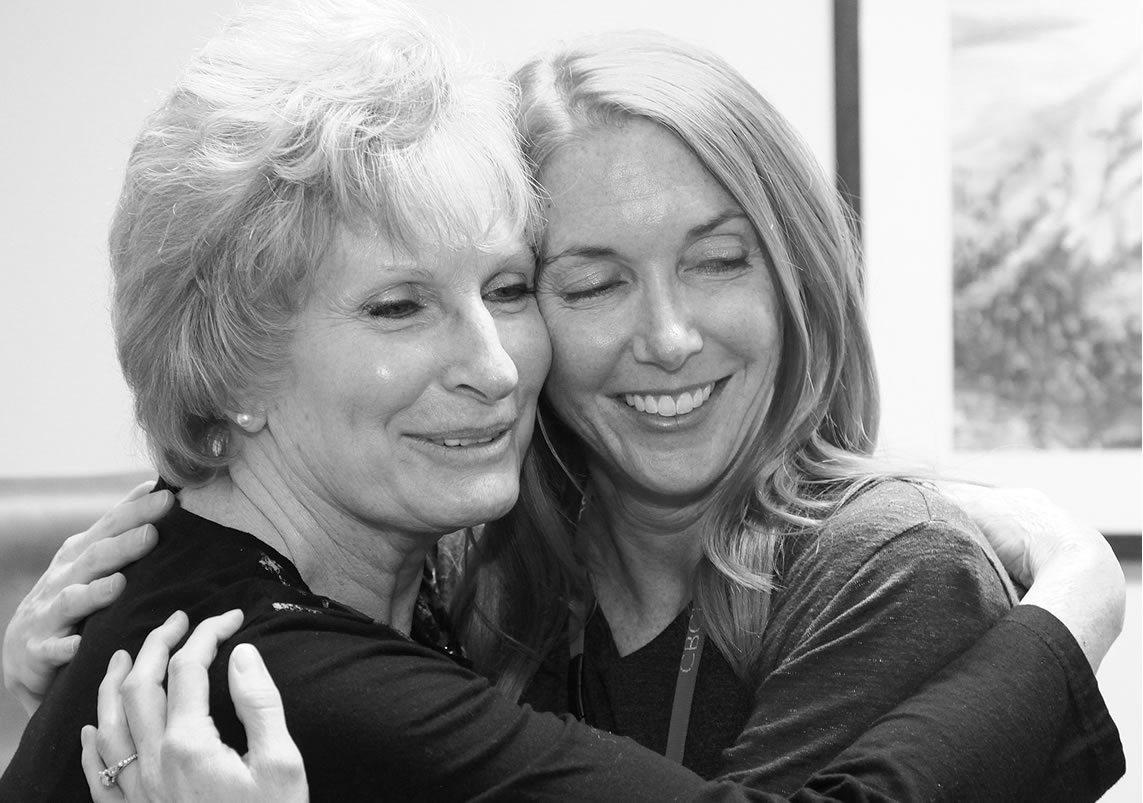 After traditional treatment with several rounds of chemotherapy in 2011, Connie's cancer appeared again in 2014. Given her relapse, Connie's medical oncologist referred her to Jeffrey Matous, MD, the medical director of the Colorado Blood Cancer Institute, a part of Sarah Cannon Cancer Institute at HealthONE's Presbyterian/St. Luke's Medical Center, so that she could access a clinical trial being studied to treat her unusual cancer.
"I'm a bit of a health nut and was on a routine jog in 2010, when I got a severe nosebleed that just couldn't be stopped. Soon after, the nosebleeds increased and I began to experience general body aches, especially in my hips and knees along with numbness in my feet. I never would have guessed these were symptoms of my cancer."
Connie's nosebleeds and numbness began in fall 2010. During her routine physical in January 2011, she mentioned the symptoms to her family physician who promptly ordered a blood test. The test showed unusual PTT (a blood clotting test) and glucose levels. As a precaution, Connie took the blood test three times and when the odd results continued, she was referred to an oncologist. Her medical oncologist shared her case with colleagues at a hematology conference that winter and she was soon diagnosed with Waldenstrom's Macroglobulinemia. This cancer is difficult to diagnose because it is so rare and can vary in symptom presentation. While some people may have nosebleeds, others may experience high blood pressure, eyesight issues and a host of other symptoms.
That April, Connie began chemotherapy and continued with monthly rounds through September. The chemotherapy was effective in normalizing her blood levels and the numbness in her hands and feet (neuropathy) improved. Connie continued to visit her oncologist while in remission for routine checkups and in 2014, her cancer relapsed. She was referred to a clinical trial under the care of Dr. Matous.
Connie enrolled onto the study in November 2014 which, at that time, was a blinded study. A blinded study means that some patients receive the drug that is being tested in the trial, and some patients receive a placebo drug. In January, she began to feel worse and it was disclosed that she was receiving the placebo coupled with standard medication. She then was given the real study drug and experienced positive results right away. She began to regain her strength and the color returned to her face. Now, her blood levels and neuropathy continue to improve. Connie visits Dr. Matous every two months for blood work and takes three pills a day to combat her cancer.
"I have now been on the clinical trial for a year and my blood levels are slowly returning back to normal levels. I am still often tired, but the numbness in my feet is much better. I am able to do light exercising such as walking and a light job on occasion as my energy levels allow."
askSARAH
Have cancer questions? Call askSARAH and speak to a nurse available 24/7.
"When my cancer came back, I knew my treatment options were limited I am so glad that Dr. Matous and his team provided me an additional treatment option, one that is working for me. I'm pleased with the results and it's exciting to be part of a clinical trial- I'm even donating extra bone marrow to the study to help people with my type of cancer in the future."
Learn more about Colorado Blood Cancer Institute