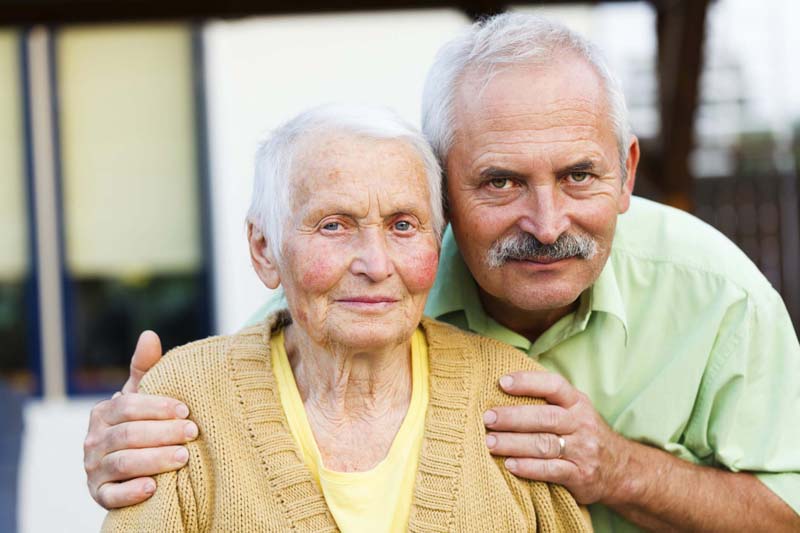 According to Caregiver Action Network , more than 65 million Americans care for loved ones with chronic conditions, disabilities, disease or the frailties of old age.
Caregiving is an act of love, but it can also be a challenging commitment, according to the recent ÒWhen Care Comes HomeÓ survey. While 80 percent of caregivers believe that their caregiver role has given them more meaning in their lives, the vast majority also admit to feelings of exhaustion, frustration and being overwhelmed.
A Demanding Vocation
Shari Howerton, who is a cancer caregiver for both her husband John and his mother Marian (both have chronic lymphocytic leukemia, or CLL) provides mostly emotional support to both of her family members since neither are unable to take care of themselves physically. ÒWhen John was feeling badly after his chemotherapy sessions, he stayed in the bedroom with the door closed. He was so sick that all I could really do was just be there in case he needed me. Those were some of the hardest and loneliest times for me because I felt so isolatedÑeven from him at timesÑand helpless.Ó
Caregiving puts extra demands on the time and energy of the providers, especially if they are taking on additional duties or juggling work and family demands along with their caregiving obligations. And for many, the first to go is time to have a life outside of work and home, which can lead to feelings of isolation, anger, increased stress or depression.
ÒItÕs very easy to feel overwhelmed,Ó said Shari, recalling a particularly difficult stretch when she was juggling both her husbandÕs and her mother-in-lawÕs needs. ÒI didnÕt have a break and was emotionally worn out. I missed my life being my own, and then feeling that way made me think I was a selfish person, which only added to my stress level.Ó
What helped her the most was sharing her feelings with a friend, Shari said. ÒI just needed an outlet and someone to care about what I was going through. The more pressure you are under as a caregiver (especially when it extends over a long period of time), the more you need to set time aside to have lunch with a friend or do anything that just feels normal. Allow yourself to have a little break from reality whenever you can possibly fit that in. YouÕll be better for it and the ones youÕre trying to care for will, too.Ó
While the caregiving role is challenging, the rewards can make it all worthwhile. As Shari said, ÒJust knowing I have made a difference in their quality of life; knowing IÕve demonstrated my love in the way I try to care for both my husband and his mother, means a lot to me and makes me feel a little less helpless in this shared journey. ItÕs rewarding to hear them say their ÒoutcomeÓ might have been different if I hadnÕt been their advocate and caregiver. I take pride in being a good caregiver, itÕs a gift.Ó
Caring for the Cancer Caregiver
If youÕre a caregiver, here are some strategies to keep you physically and psychologically healthy, so you can continue to provide this all-important, rewarding and loving service.
Give yourself a break. Adult day care services can provide you with some Òoff-dutyÓ time. Your loved one will benefit as well from a having a change of pace and environment. Or, ask a friend or family member to assist you in your caregiving duties.
Know your limits. You may want to, or feel you have to, do it all but thatÕs not a healthy approach and it can lead to burnout. Whether itÕs household tasks, transportation assistance or psychological support, donÕt be afraid to ask for what you need.
Join a support group. Sometimes the only people who understand what youÕre going through are those who are on the same journey. Support groups validate your feelings as well as provide useful information, coping tips and resources. While Shari received emotional support from family members and friends, she also found online communities, especially CLL Christian Friends, to be an invaluable aid, saying ÒI donÕt know how I would have gotten through those first months after diagnosis without my online CLL communities.Ó
Connect with a nurse navigator. Patient navigators can help guide both patients and caregivers through the cancer journey. Find out more about Sarah CannonÕs nurse navigator program .
Are you a caregiver for someone with cancer? Reach out to the patient navigators at Sarah Cannon for support, assistance and advice through Ask Sarah at asksarah@sarahcannon.com .
Sources: