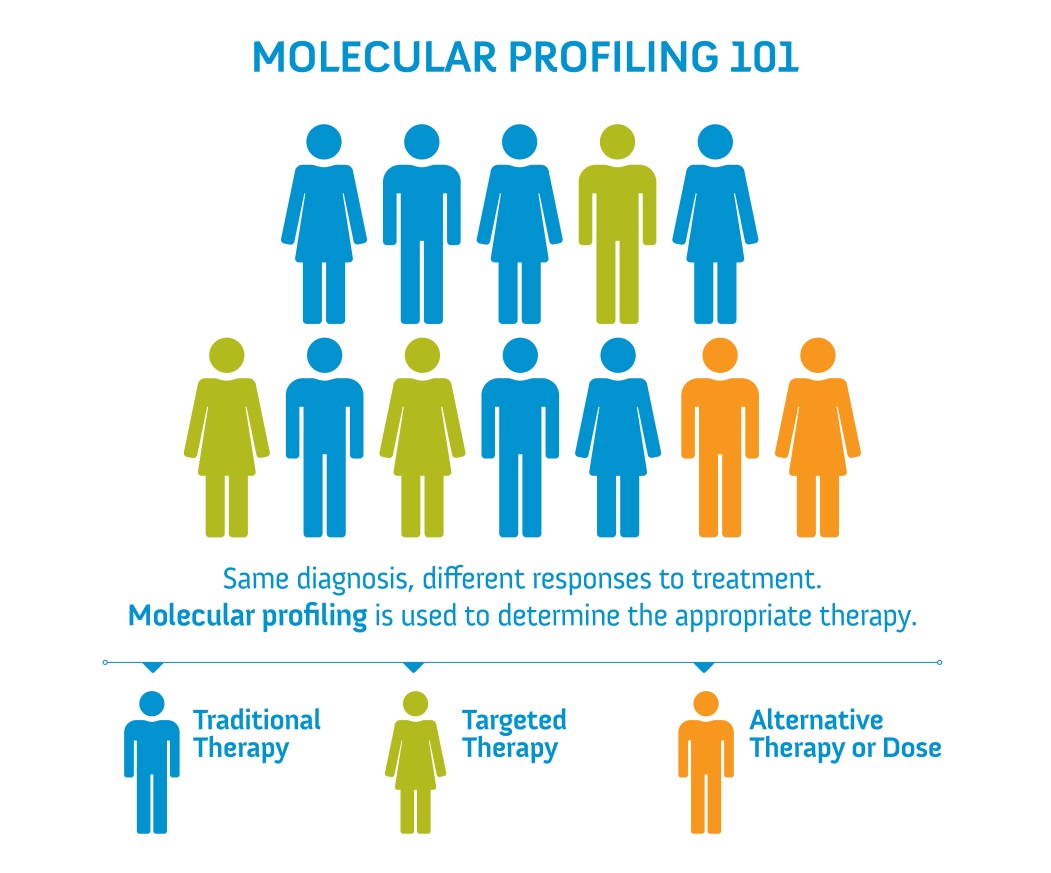 Molecular profiling has emerged to play a pivotal role in personalized medicine, classifying tumors based on genetic profiles for the purposes of cancer diagnosis or treatment, or predicting response to therapy. Innovative technologies, including next-generation sequencing (NGS), can now clinically identify an extensive panel of actionable and exploratory genetic alterations.
In the US, Sarah Cannon physicians identify and order the most appropriate molecular test(s) from a number of "best in class" commercial laboratory service providers, such as Foundation Medicine, PathGroup, or Caris Life Sciences accredited from the Commission on Laboratory Accreditation of the College of American Pathologists (CAP). The NGS panels that are ordered target 35 to over 400 genes that are currently known to be altered in solid tumors or blood cancers. The appropriate molecular test and/or NGS panel is chosen based on tumor characteristics.
In the UK, Sarah Cannon is working with University College London - Advanced Diagnostics (UCL-AD), a CPA-accredited molecular profiling laboratory, to develop novel technologies and assay menus and provide a clinical service to the private sector and the NHS, as well as a comprehensive research platform to the pharmaceutical industry.
With access to thousands of patients with different tumor types and access to the latest technologies used for molecular profiling, we are able to rapidly identify eligible patients for early and late-phase clinical trials and explore novel biomarkers that predict response to specific treatments.