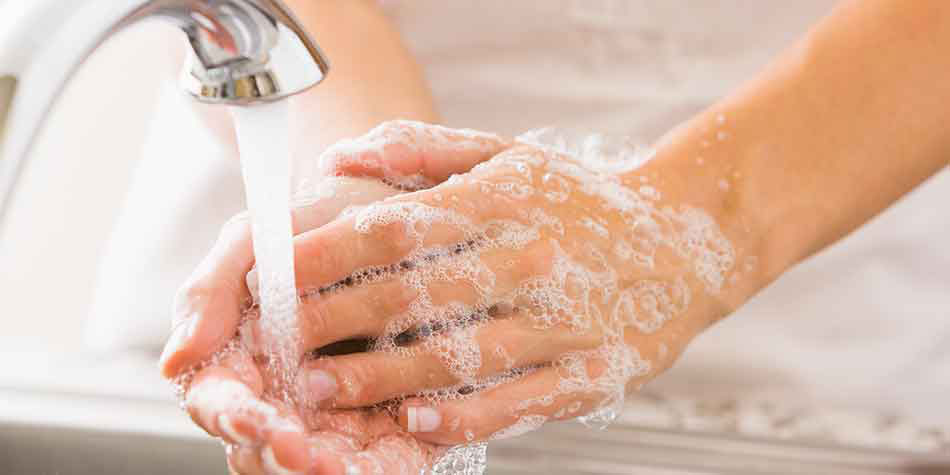 By now you have heard of COVID-19, a respiratory illness also known as coronavirus, which can cause symptoms including fever, cough and shortness of breath. While at this time there are no vaccines available to treat coronavirus, there are things that you and your family can do to help protect yourselves from getting the virus. Here is what you should know about COVID-19 and ways you can be proactive about your health.
What can I do to protect myself and others from COVID-19?
Wash your hands. Wash hands often and for a minimum of 20 seconds with soap and water. When washing your hands, lather the backs of your hands, between your fingers and under your nails. If you do not have a watch to time 20 seconds, sing "Happy Birthday" twice. If you do not have access to soap and water, use a hand sanitizer that is at least 60% alcohol.
Avoid touching your eyes, nose and mouth. Do not touch your eyes, nose and mouth with hands that have not been washed properly.
Remain at home and stay away from gatherings. COVID-19 can spread person-to-person, and it is best not to leave your home unless it is required. If you do have to leave your home, avoid crowded areas, close contact with people who are sick and maintain a six-foot distance from other people. Stay up to date on the latest information about shelter in place orders that may be issued by your local or state government.
Wear a cloth face covering in public. On April 3rd, the Centers for Disease Control and Prevention (CDC) issued a recommendation for citizens to use cloth face coverings in "public settings where other social distancing measures are difficult to maintain (e.g., grocery stores and pharmacies), especially in areas of significant community-based transmission." This is another step to help reduce the potential transmission of COVID-19, especially from people who show no symptoms. We kindly remind members of our community to use non-medical reusable masks.
Practice good hygiene. If you have to cough or sneeze, either cover your mouth and nose with a tissue or cough or sneeze into the inside of your elbow. Encourage others to do the same. Be sure to dispose of tissues properly and immediately and wash your hands promptly with soap and water. If soap and water are not readily available, clean your hands with a hand sanitizer and rub until dry.
Be proactive about protecting yourself from germs. Just like with the cold or flu, take extra measures to protect yourself from other's germs. Do so by avoiding contact such as shaking hands by waving or bowing instead. Also, regularly clean and disinfect surfaces such as doorknobs, tables, phones, light switches and more daily.
Avoid non-essential travel. Do not travel unless necessary, and educate yourself about travel restrictions that have been put into place by the CDC or the World Health Organization (WHO).
Are cancer patients more at risk?
Although everyone is at risk of contracting COVID-19, if you are going through cancer treatment it is important to take extra caution. Fighting cancer and going through cancer treatment may cause you to have a weakened immune system, making it more difficult for your body to fight infections.
What should I do if I experience symptoms?
If you are sick, stay at home. Contact your care team immediately if you are experiencing symptoms including a fever, cough or shortness of breath.
Where can I get more information?