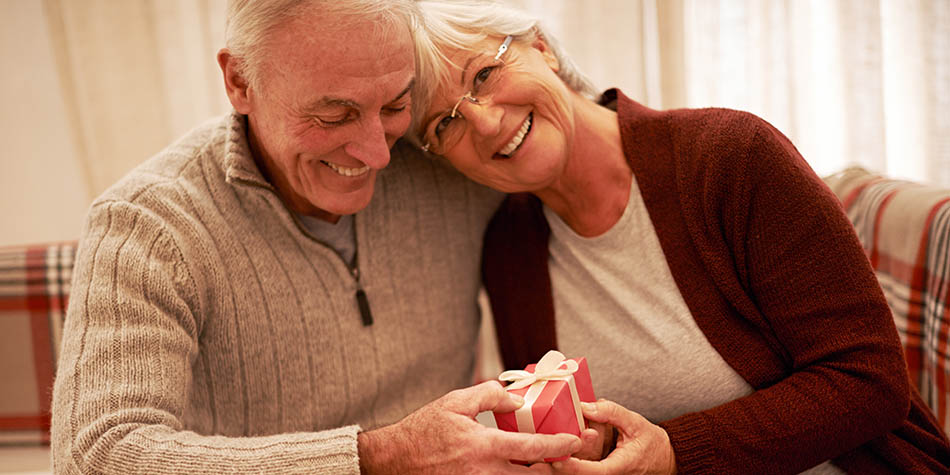 Contributed by Gwen Spector BSN, RN, COCN, Complex GI Nurse Navigator at Sarah Cannon Cancer Institute at Medical City Healthcare.
The holidays can pose challenges no matter where you are on your cancer journey. Unfortunately, cancer doesn't take off for the holidays or during a pandemic. Here are tips and resources that may help you navigate the season.
Be prepared and plan ahead
Prioritize the activities and events that are most important to you. Plan out what you may need to do or get to make your schedule successful. Be realistic about what you can do. Don't overbook your calendar or try to do too much.
Make yourself a top priority
Give yourself the gift of kindness and take time for self-care. Do things that bring you peace and joy such as working on a hobby, watching a movie, meditating or journaling. Decline invitations that might cause you extra stress or fatigue.
Do the holidays in a way that works best for you
You may be tired and low on energy. Use online shopping for groceries and gift buying to save you time and energy. Create new traditions like celebrating at someone else's home, celebrating on a different day, or eating non-traditional foods. Remember, the most important thing is not meals and gifts, but being with the people you love.
Don't do it alone
Ask for help from friends, family, neighbors, coworkers, and/or people from your religious, cultural, or social groups. Divide duties among several people. There are apps and websites to help you do this such as Lotsa Helping Hands and Meal Train.
Have a plan for seasonal gatherings
Holiday celebrations are usually centered on food. You may have different eating habits because of surgery or side effects from treatment. Continue any food restrictions your doctor or dietitian recommended. Talk with your family or the host(s) of holiday meals about how you can include any special diet needs or restrictions into the holiday meals. Bring your own food if there are foods that you can't eat or would like to eat. Ask guests if you're unsure about what's in the dishes they brought.
How you eat is often just as important as what you eat
First, be comfortable. Wear loose-fitting, comfortable clothes that are not too tight around your belly. Choose foods that you enjoy, even if they are not traditional holiday foods. Eat small meals throughout the day instead of one or two large meals. Chew your food well and don't rush through meals. Stop when you feel full. Walk around for several minutes after meals to help you digest your food.
Your emotional health is just as important as your physical health
The holidays are not always joyous for someone who is dealing with health problems. Some people experience sadness, depression, or anxiety. It can also be difficult for family members and close friends. Don't ignore your emotional health; there are steps you can take to improve it.
Stay connected with your personal support network
If you don't feel well enough to attend holiday celebrations, then have a small group of people come spend time with you when it's best for you. If you live far away from friends and family or if you are unable to be with them during the holidays, connect with them through the phone, e-mail, social media, and/or Skype or FaceTime. You can also use websites like Caring Bridge or My Lifeline to stay connected. Follow Centers for Disease Control and Prevention (CDC) guidelines when gathering with people outside of your home.
If you are alone or feel alone, please call someone
You and your spouse/partner can get free emotional support from many cancer organizations. CancerCare has oncology social workers you can call during the week. You can get a buddy or mentor through some of the organizations specific for your cancer type as well as organizations such as 4th Angel, Cancer Hope Network, and Imerman's Angels. Speak to your doctor if you feel like you need more professional attention. You may need to speak to a licensed counselor/therapist or psychologist. This is an emotional time for many people and there's no shame in asking for extra support to help you or your family cope with feelings of sadness, worry, and anxiety. Please know that you are NOT alone.
Travel wisely
Discuss your travel plans with your doctor(s) and follow domestic and international travel guidelines from the CDC. Research the destination that you're traveling to and have a plan for medical care just in case you get sick while you're there. Carry a list of your medications and medical history with you. Consider buying travel insurance. Pack more medication and supplies than you think you need in case your travel back home is delayed. Keep your medication and supplies in your carry-on bag if you're flying. Take measures to keep yourself healthy, prevent infections, and get through airline security lines more smoothly—see CDC and TSA under "Get more information." If you want to travel but are unable to, consider having a staycation with those you love and spend time nearer to your home.
Refill medications and supplies early
Doctors' offices are closed* for part of the holidays so make sure you get your medications and supply orders refilled several days before offices close.
*There will be a doctor on call for medical problems during times when the office is closed.
Get more information:
askSARAH, (844) 482-4812: Call askSARAH to speak to a nurse who is specially trained to help with your cancer questions. Calls are confidential and nurses are available to speak 24/7
Buddy/Mentoring Programs