An accurate diagnosis of the type of leukemia is important. The diagnosis helps the doctor to estimate how the disease may progress and determine the appropriate treatment.
Diagnosing acute myeloid leukemia (AML) and your AML subtype involves a series of blood and bone marrow tests. Some of these tests may be repeated during and after therapy to monitor the effects of treatment.
Blood samples are generally taken from a vein in the patient's arm. Your blood is sent to a lab for:
A complete blood count (CBC) counts the number of red cells, white cells and platelets in your blood. Usually, patients with AML have lower-than-expected numbers of red blood cells and platelets.
A peripheral blood smear, which shows the presence of leukemic blast cells (myeloblasts). A person with AML usually has too many leukemic blast cells in the blood. These cells do not function like normal cells.
Samples of marrow cells are obtained by bone marrow aspiration and biopsy. Bone marrow testing consists of a bone marrow aspiration to remove a liquid marrow sample and a bone marrow biopsy to remove a small amount of bone filled with marrow.
Both samples are then examined under a microscope to look for abnormalities.
About 60 percent of people with AML have abnormal chromosomes (number and/or structure), which may affect a patient's response to treatment. Certain changes to chromosomes and genes can provide important information for risk assessment and treatment planning.
AML patients with normal chromosomes may have genetic mutations. Your doctor will perform a molecular analysis on your cells to identify genetic changes.
To learn more, visit The Leukemia and Lymphoma Society.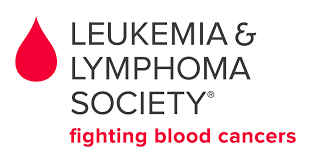 Content provided by: