Depending on the stage of the disease, doctors may use different treatment approaches and combinations for adults and children with HL:
Chemotherapy and other anticancer drug therapy
Stem cell transplantation
Your physician might suggest that you could participate in a clinical trial. Clinical trials can involve new drug therapy, new drug combinations, or new approaches to stem cell transplantation.
Pre-treatment Considerations
Adults of childbearing age and parents of minors diagnosed with HL should ask their doctors for information about lessening the risk for infertility during treatment.
Finding the Best Treatment Approach
The goal of HL treatment is to cure the disease. The treatment plan your doctor creates is based on many factors, such as:
Your disease subtype
Your disease stage and category
Whether your disease is either relapsed or refractory
Your overall health and whether you have any additional health conditions
Whether you're pregnant
Be sure to discuss with your doctor:
The results you can expect from treatment
The potential side effects, such as long-term effects and late-term effects
The possibility of participating in a clinical trial, where you'll have access to advanced medical treatment that may be more beneficial to you than standard treatment.
You might find it helpful to ask a loved one to accompany you to your doctor visits for support, and for taking notes and asking follow-up questions. It's helpful to prepare questions beforehand that you would like to ask when you visit your physician. You can also record your conversations with your doctor so that you can listen to the information more closely once you get home.
Other Treatment Considerations
If you're 60 years or older, your treatment may vary from standard approaches. For instance, your body may not be able to handle toxic chemotherapy drugs or you may have other ailments that are common as we grow older. These factors, among others, might make choosing a proper treatment more difficult
If your child is being treated for HL, therapy may differ slightly from that of the average adult.
Treatment Outcomes
Many HL patients are cured after their first course of treatment. For the small number of patients who experience a relapse of HL, additional treatment with chemotherapy, sometimes combined with high dose chemotherapy and stem cell transplantation, is usually successful. Many of these patients are cured or have long disease-free periods.
Refractory HL
Some patients still have cancer cells in their bone marrow or other places after HL treatment. The term, 'refractory Hodgkin Lymphoma' describes a disease that does not go into remission (but may be stable) or that gets worse within 6 months of the latest treatment.
If you have refractory HL, you may undergo high-dose chemotherapy with stem cell transplantation.
Relapsed HL
If the lymphoma in your bone marrow or other parts of your body comes back after a period of remission (when there is no sign of the disease) of six months or more, you have relapsed. If you relapse a long time after initial treatment, you may undergo a treatment similar to the type that you received when you were first diagnosed. This treatment usually gives patients extended disease-free periods, and the disease is still potentially curable.
To learn more, visit www.lls.org.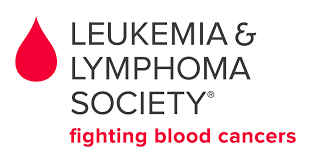 Content provided by: