Colorado Blood Cancer Institute at Presbyterian/St. Luke's Medical Center- HealthONE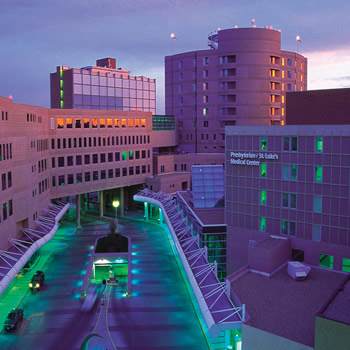 Colorado Blood Cancer Institute (CBCI) is committed to advancing science and care for patients with blood cancers such as leukemia, lymphoma and myeloma. Led by nine internationally renowned physicians, CBCI is the leader in blood cancer and blood and marrow transplantation in the Rocky Mountain region, working closely with physician colleagues to provide patients with nationally-recognized care and access to the most innovative clinical trials.
CBCI is a FACT-accredited program for both autologous and allogeneic transplants, performing related and unrelated donor transplants including cord blood transplants. In 2014, CBCI performed more than 270 transplants, making it the largest full-service stem cell and bone marrow transplant program in the Rocky Mountains and Great Plains Regions.
CBCI conducts cutting-edge clinical research for patients with blood cancers and bone marrow diseases. CBCI cares for patients throughout the whole spectrum of hematologic malignancy and has more than 40 active clinical trials.
Presbyterian/St. Luke's Medical Center offers an Oncology Alert Patient Care Program, the only program in the region that focuses on promptly identifying and treating immunocompromised oncology patients arriving through the cancer clinic or the Emergency Room. The program provides special training to ER and clinic staff to identify and address the unique needs of chemotherapy patients.
Learn more about the Colorado Blood Cancer Institute
Transplant types
Autologous, Allogeneic - Related/Unrelated/Haplo/UCB
Transplant Volumes
Contact Information
(For patient appointments and referrals)
Main Office: (720)-754-4800
New Patients: (720)-754-4835