Colorado Blood Cancer Institute at Presbyterian/St. Luke's Medical Center- HealthONE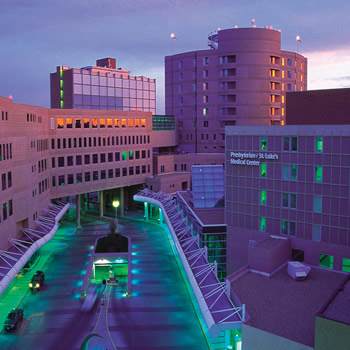 Colorado Blood Cancer Institute (CBCI), an affiliate of the Sarah Cannon Transplant & Cellular Therapy Network, is committed to advancing science and care for patients with blood cancers such as leukemia, lymphoma and myeloma. Led by internationally-renowned physicians, CBCI is the region's largest transplant program, and has been continuously recognized as a leader in patient care and outcomes. The program works closely with community physician colleagues in numerous outreach areas in Colorado and outside including New Mexico, Montana, and Wyoming to provide patients with nationally- recognized care and access to the most innovative clinical trials.
CBCI is a FACT-accredited program for both autologous and allogeneic transplants, performing related and unrelated donor transplants including cord blood transplants. The program also provides both research and FDA-approved immune effector cell therapy options (including CAR T-Cell therapy) and also treats certain autoimmune diseases with blood and marrow transplant.
Learn more about the Colorado Blood Cancer Institute
Transplant types
Autologous, Allogeneic - Related/Unrelated/Haplo/UCB
Contact Information
(For patient appointments and referrals)
Main Office: (720)-754-4800
New Patients: (720)-754-4835