If you are a cancer survivor and have felt anxious about an upcoming scan such as X-ray, CT scan, or MRI during or after your treatment, you are not alone. Some patients call it PSS, Pre-Scan Syndrome and others call it "Scanxiety."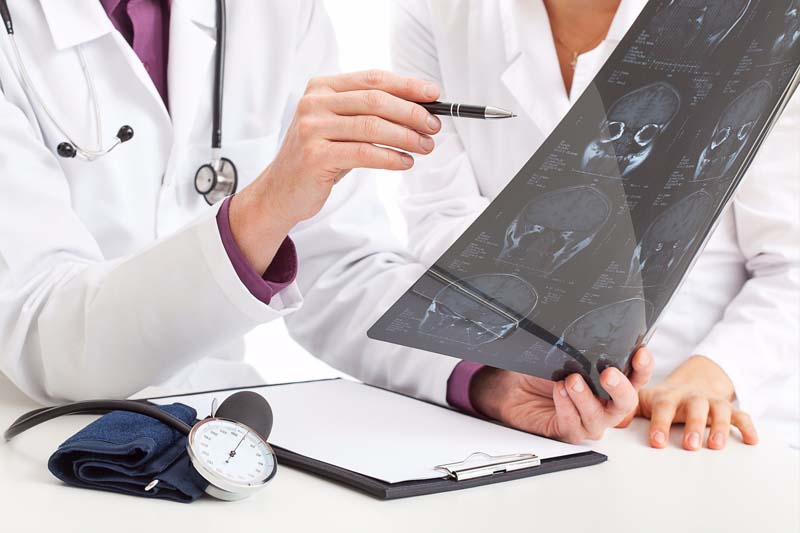 "Anxiety before having a scan is completely normal. It is important to prepare yourself so you can proactively control your emotions and fears so they do not overwhelm you," said Balijepalli Netaji, MD, hematologist/oncologist at Sarah Cannon Cancer Institute at St. David's Healthcare. "One way to reduce your stress and anxiety before a scan is to make sure you surround yourself with people who have been with you on your journey. You can also reach out to your oncologist or nurse for reassurance about the process."
Scans can often bring feelings of uneasiness and nervousness, as patients cope with physical constraints during the scan and emotional uncertainty for their results. But scans are an important part of keeping you healthy during survivorship.
Below are seven helpful tips to help you stay calm and confident leading up to, during, and after your scans.
Distract yourself and stay busy
Staying busy leading up to your scan will keep your mind occupied and keep you from focusing on the upcoming scan or scan results. Take a short trip, make a new recipe, watch your favorite TV show, read a book, listen to music, try a new hobby, or call a friend to take your mind off your nerves.
Share your story
Many survivors want to share their stories to encourage those facing a new diagnosis and give back to the community of support that helped them through their cancer journey. It can help take your mind off your own anxiety by talking to other people who are in a similar situation.
Meditate
Relaxing is not only good for your overall health, but it can also help with anxiety. Accepting that you cannot control your results can help reduce your scan anxiety. Whether your way of meditation is praying, yoga, sitting quietly, or listening to calming music, find what helps you relax and do it.
Exercise
Maintaining a healthy lifestyle through stressful times is good for your body and mind. Exercising helps combat fatigue both physically and emotionally by releasing endorphins to make you feel more at ease.
Treat yourself
Sometimes the best way to take your mind off your worries is to treat yourself. Eat your favorite food, watch your favorite movie, get a manicure and pedicure, go shopping, take a nap, or do another activity that you enjoy. Putting your needs, and even wants, first every so often can help take your mind off anxiety.
Know when and how you will receive your results
Knowing this information will make you feel more in control of your journey. Plan your "results day" in advance so you can make the waiting period less stressful. It is better to feel anxious for 10 minutes than for 10 days.
Acknowledge your anxiety
Feeling anxious is normal. Talk to your family, friends, and healthcare provider about your nerves. They are a system of support for you in your journey.
If you have questions about coping with scan anxiety, call askSARAH at (844) 482-4812 or visit askSARAH online.
Sources