Diagnosing CLL usually involves a simple blood test, where they look at your blood counts and examine the cells. Additional testing is done to verify that the increase in white blood cells (lymphocytes) are due to a change that occurred in a single cell thereby confirming the CLL diagnosis.
Blood Tests
After your doctor or clinician takes your blood, he or she will send the sample to a lab for a complete blood count, which shows the number of red cells, white cells and platelets in your blood. If you have CLL, you may have lower-than-normal levels of red cells and platelets and your white cell count will be higher than normal.
Bone Marrow Tests
You usually don't need a bone marrow test for a CLL diagnosis to be confirmed. However it is important to have a bone marrow test before starting treatment. This will give your doctor a baseline information about your disease. This can be used to compare future bone marrow test with your baseline information. This will be a tool that can help your doctor to monitor your response to therapy.
Bone marrow testing involves two steps usually done at the same time in a doctor's office or a hospital:
A bone marrow aspiration to remove a liquid marrow sample
A bone marrow biopsy to remove a small amount of bone filled with marrow
Your doctor will examine your bone marrow to look at how your cells are grouped and classify them as one of four kinds of CLL cell patterns – nodular, interstitial, mixed or diffuse. Future bone marrow tests can be compared to your baseline information to see if there is an increase in the number of lymphocytes in your marrow, or if there is a decrease in the number of normal marrow cells.
If your blood cell counts remain low during treatment, repeated bone marrow tests can help your doctor determine whether the disease or its treatment that are causing the low counts.
Treatment Planning
After taking your blood and bone marrow samples, your doctor will work alongside a hematopathologist to confirm a diagnosis, identify the CLL stage and look for certain changes in your chromosomes. A hematopathologist is a specialist who studies blood cell diseases by looking at samples of blood and marrow cells and other tissues. These chromosomal changes provide information to your doctor about how the rate at which your disease may progress and how it may respond to treatment.
To learn more, visit The Leukemia and Lymphoma Society.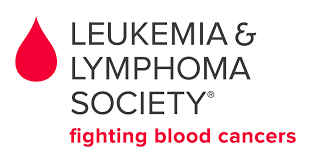 Content provided by: