Types of CLL Treatment
Current therapies do not offer patients a cure for CLL, but there are treatments that help manage the disease. Doctors use several types of approaches and treatment for adults with CLL, some at different stages:
Watch and wait

Chemotherapy and drug therapy

Radiation therapy

Splenectomy

Supportive care

Clinical trials
Some people can have their CLL managed for long periods of time just by being observed under the supervision of their doctor. This is known as 'watch and wait.' During 'watch and wait,' your doctor monitors your condition with regular physical exams and lab tests. You won't take any CLL treatment during this period. This approach includes medical exams and regular blood tests to determine whether the disease is stable or progressing. It is important to pay close attention to any new signs or symptoms that may occur and to make your doctor aware of them. Active treatment will begin when or if the disease starts progressing.
Many CLL patients feel uncomfortable with waiting because they know that they have cancer, yet are not being treated right away. This is very different approach to the way we have been taught to think about cancer treatment. Watch and wait is the standard of care for people who have a low-risk (slow-growing) disease with minimal changes in their blood counts and no symptoms. The watch and wait approach lets you avoid side effects from treatment until you actually need it. Many studies have compared the watch and wait approach to an early treatment approach for people with low-risk CLL. They have found no benefit of early treatment for that group of CLL patients.
Finding the Best Treatment Approach
The treatment your doctor recommends for you is based on several factors: your CLL stage, your physical exam, lab test results and overall health. The goal of CLL treatment is to slow the growth of the cancer cells, provide long periods of remission and to help you feel better if you have infections, fatigue or other symptoms.
As you develop a treatment plan with your doctor, oncologist and care team, be sure to discuss:
The results you can expect from treatment
Potential side effects, including late-term effects and long-term effects
The possibility of participating in a clinical trial, where you'll have access to advanced medical treatment that may be more beneficial to you than standard treatment
When to Begin Treatment
Your doctor may advise you to begin treatment if one or more of the following changes are evident when compared with your prior test results and physical exam:
A relatively rapid increase in the number of lymphocytes in your blood
A decrease in the number of platelets in your blood
Lymph nodes that are getting larger
A spleen that's increasing in size
Worsening anemia
CLL symptoms (such as fatigue, night sweats, weight loss, fever, etc.)
Several of these factors are often present at the same time.
People who have symptomatic intermediate and high-risk (faster-growing) CLL are usually treated with chemotherapy and/or targeted drug therapy using monoclonal antibodies. Combining chemo drugs with monoclonal antibodies is another effective way to treat CLL.
Refractory Leukemia
The term, refractory leukemia, is used to describe CLL that doesn't result in a remission (but may be stable) or that gets worse within six months of the last treatment. Most people treated for refractory CLL often have good-quality years of >remission after more treatment.
However, some patients don't respond to the standard CLL chemotherapy treatment. These include patients whose:
Disease progressed quickly despite treatment
CLL cells have a deletion in the short arm of chromosome 17 (17p-)
While there are new treatments and treatment combinations available for refractory CLL it is important to doctor about all of your treatment options including the possibility of participating in a clinical trial. There are now specific treatment guidelines as well clinical trials specifically for patients with the 17p deletion.
Relapsed Leukemia
"Relapsed CLL" is the term for disease that responded to therapy but, after six or more months, stopped responding. Treatment guidelines for people with relapsed CLL are generally the same as treatment for newly diagnosed people. Most people treated for relapsed CLL often have good-quality years of remission after more treatment.
To learn more, visit The Leukemia and Lymphoma Society.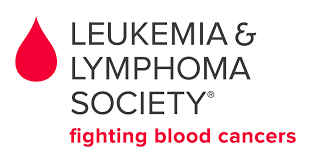 Content provided by: