Your treatment will include one or more of the following therapies:
Chemotherapy and other anticancer drug therapy
High-dose chemotherapy with stem cell transplantation
Supportive care
Your doctor may give you the option to participate in a clinical trial. Clinical trials could involve therapy with new drugs, new drug combinations, or new stem cell transplantation approaches.
Finding the Best Treatment Approach
Since myeloma cannot be cured, the aims of treatment are to:
Lessen the effect of symptoms
Slow the progression of the disease
Provide an extended time of remission (when no signs of myeloma are present) or a time when you feel well enough to carry on your daily activities
Extend survival while preserving your quality of life
The treatment your doctor recommends is based on many factors:
The characteristics of your disease, such as the types of chromosome abnormalities
Pace of disease progression
Presence of additional health problems, like heart or kidney disease, diabetes or neuropathy
Age
Your overall health
As you create a treatment plan in coordination with your physician, be sure to discuss:
Your options for treatment and the results you can expect from treatment
The possibility of participation in a clinical trial
Possible side effects, including long-term and late side effects
Other Treatment Considerations
If you're 60 years or older, your treatment may vary from standard approaches. For instance, your body may not be able to handle toxic chemotherapy drugs or you may have other ailments that become more common with age. These factors, among others, might make choosing a proper treatment more difficult.
If your cancer has relapsed or if it's still present after you complete standard therapy (refractory myeloma), the treatment approach may be different than your first round of treatment.
To learn more, visit The Leukemia and Lymphoma Society.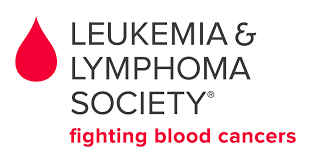 Content provided by: